Number Eight: Avoid a Price-based Business Model
Many small businesses start by offering to be the 'lowest priced' service provider. What could possibly be wrong with this thinking? Won't you get all the clients you ever want or need? Won't they be loyal to you as long as you keep your prices low?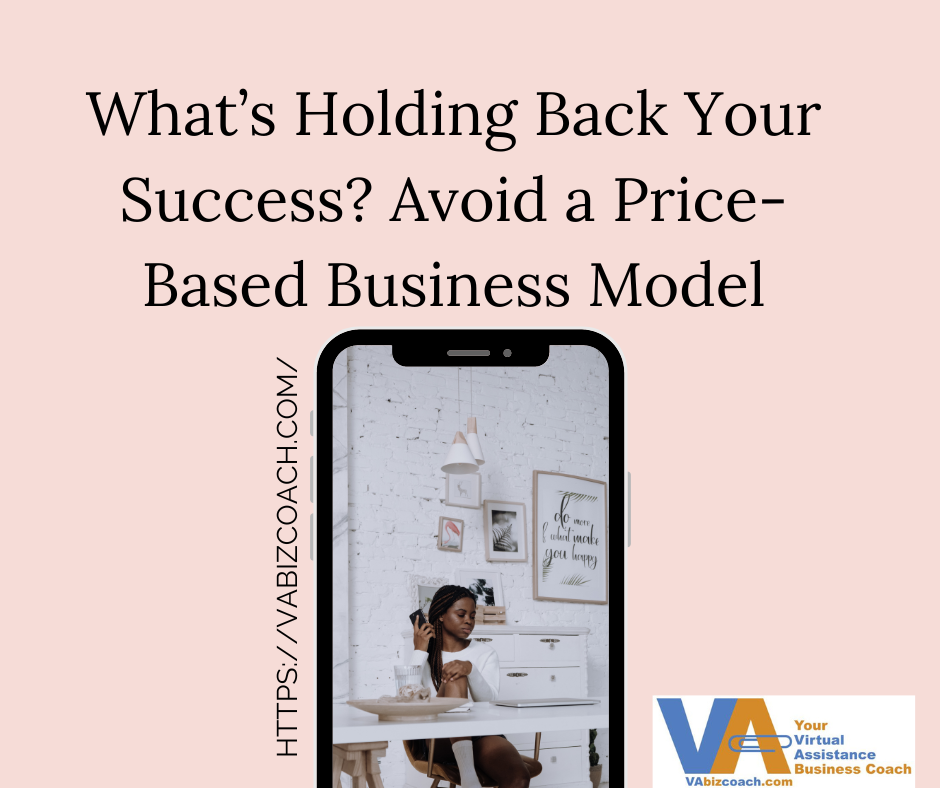 This methodology can be extremely damaging to the long-term health and wealth of any business. This positions your business to attract only those people who aren't looking for what you really want them to be looking for – quality, value, service, and benefits.
There will always be someone willing to offer a cheaper price, so you've created a clientele based solely on price that you will continually need to compete with in order to maintain any on-going business. And if you ever raise your prices, plan on having most of your client base looking for someone else offering the same services for less.
I have always believed that offering the highest quality service positions me to attract a more loyal clientele and helps create a more solid relationship based on mutual respect and value.
Don't sell yourself short, create exclusivity instead. No one has to know you have oodles of hours available in your practice.
Be more selective about the clients you work with and the projects you accept. You'll be surprised to find that you are able to command a higher price, without much resistance from your current clients, and leave clients with a feeling of exclusivity that they're fortunate enough to be on your client list. This allows you to have a much more loyal and supportive client base that will want to refer new business to you and will help keep your business growing and on track to succeed.
I recently had to let a client go. I'd been struggling with it because they had been a client of mine for about 3-years in a way that was positive and beneficial to us both. About a year and a half ago, something changed drastically for them, they started complaining about the high cost of everything, there was a shake-up in their office and they went through significant turnover. I was asked to back down my pricing on things like copies, printing, office supplies, etc., anything that could help them get over this slump with the promise of better things to come in the future.
I let my personal relationship get in the way of my business relationship. I really liked working with this client – they were someone who had come to me in a time when I was struggling, so I tried to be empathetic.
So, I didn't charge them but for the actual cost of copies, printing, supplies, etc., for more than a year. I even donated some of my time when more time-consuming new processes were being put into place. Then about nine months ago, they stopped doing business with me all together, mostly because of the downturn in the real estate market, or so I believed.
What I didn't recognize was that their belief system had faltered, long before the market did, and they had made our relationship totally about price. On several occasions over the nine-month period when they no longer did business with us, I discussed sending back their supplies and dissolving our contract, but they continued to dangle the carrot of 'we'll be working with you again soon', and I ignored my gut feeling to remove them from my client base.
As you can imagine, when I approached them at the time they had indicated they wanted to work together again, I was met with a response of, "Not unless you can do it for $10/hour." – That's when I finally realized our relationship had totally broken down and was no longer based on value or benefits, but totally on price.
While dissolving the relationship was almost like a divorce, with the client making personal jabs and innuendos about how terrible it would be for me to charge them for the supplies they had previously asked me to purchase, I decided to take the high road. I'd purchased some products we needed to do business together but agreed to charge her as she used them, instead of when I purchased them in bulk. I took the exposure of more than $250 in products when we were severing the relationship because she was now refusing to pay for any of them. She even went so far as to say that I shouldn't charge her because when my husband and I were in her area and visited her offices, she took us out to dinner – how dare I be so petty as to ask her to pay for her supplies when she'd bought us dinner three years ago. Wow, she really had gone off the deep end.
I took part of it as a write-off and donated some of the items to a local school to take a tax write-off, and called it a day.
Having this type of client in my portfolio was infecting my business and nudging me to treat my business as price-based, instead of keeping only those clients who valued and benefited from the relationship.
Pricing is a HUGE issue for most business owners. Make sure your pricing allows you to have a strong and viable business for many years to come. If you don't see a way to build a business on anything more than being the lowest priced provider, this may not be the best opportunity for you.
Jeannine Grich, owner of Accurate Business Services, a VA practice, is an author, writer, speaker, and VA Business Coach, specializing in providing professional business coaching to established and start-up virtual assistants (VA's). For her FREE article, "What's Holding Back my Business Success?" or "Finding or Expanding Your Niche", Visit: https://VAbizcoach.com; or contact her at: [email protected].
Ready to find out how to take your business to the next level? Schedule a 30-minute complimentary session to discuss your business, and how coaching can help you GROW, here!