Managing Your Time When You're At Your BEST
Are you an early riser, or a night owl? Maybe you're a little of both. I'm the type of person that gets up in the morning and drives my husband and daughter crazy because I'm ready to be a Chatty Cathy. Both my husband and my daughter take a little time to get going in the morning, which has caused many battles over the years.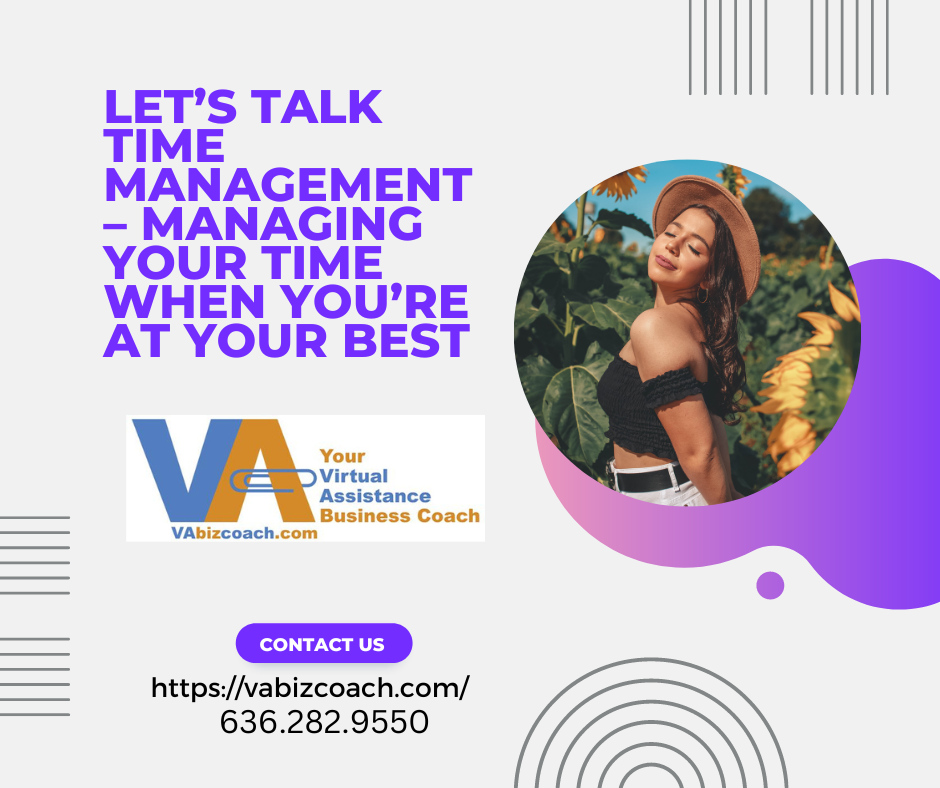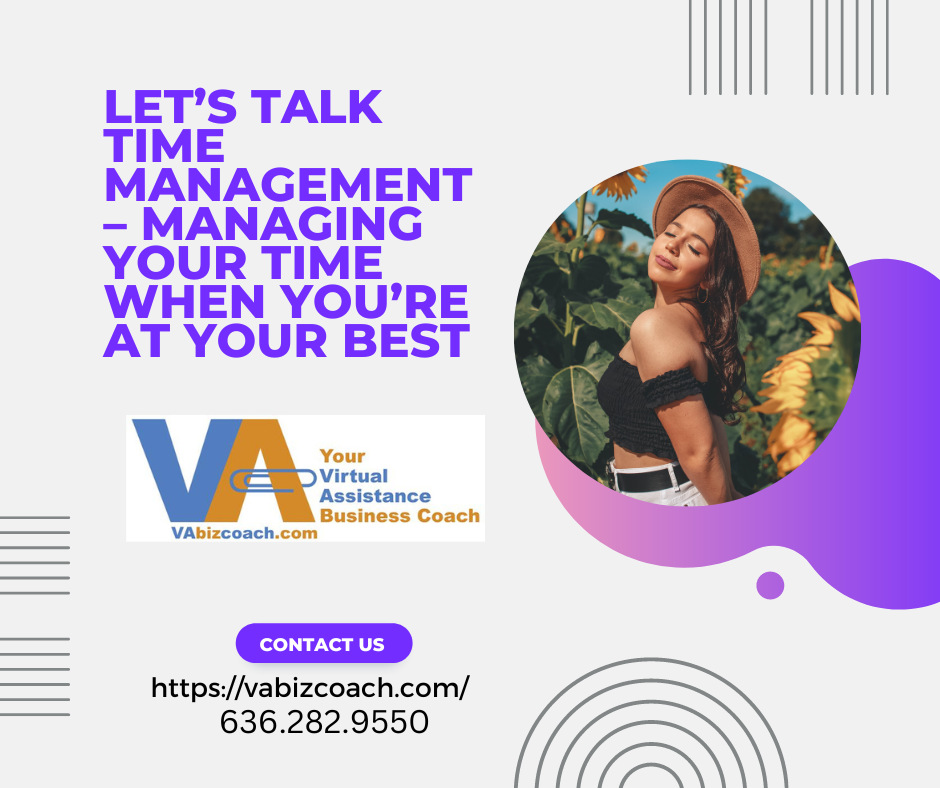 By about 2:30 in the afternoon, I need a break (nap would be better, if I could fit it in!) of at least 30-60 minutes to get re-energized. Then by about 4:00 I get that 'second wind' and I'm good until about 7:00 p.m. While I don't usually work until 7:00 p.m.; I do feel my most creative both mentally and physically early in the morning and late afternoon to early evening. It's just the way I'm wired. So how about you?
When do you feel the most creative? When do you feel sharpest, mentally and physically? If you're not sure, try and look at your time over two to three days and see if you can't figure out whether you're an early riser, or a night owl. You should be one or the other.
Once you've established what time of day is your BEST time, make sure you plan your most important tasks, and those that are involved with your 20% (from the 20/80 Rule above) during your BEST time. If you are an early riser, you will need to make certain that you are not devoting this important and most creative time to answering non income producing, social
networking, or volunteer emails. I know that's going to be hard, but if you feel you just HAVE to do some of this first thing, please limit it to 15-30 minutes and stick to it. You will find your day runs much more smoothly and efficiently if you do.
So, what about those non-peak times? Think you should be taking one of those naps? Absolutely not, this is the best time to be implementing your marketing plan (the creative part should be done during your best time, but you can implement your plan during non-peak times – when the creative part is already done); ordering office supplies; paying bills; updating your to-do list; etc.
I used to use my non-peak times to do transcription. While it still was client work, it wasn't anything that required me to be too creative – it allowed me to just sit back, listen and type. So, look to do these types of projects or some of the others I've mentioned above, during those times when you're not feeling your sharpest.
Jeannine Grich, owner of Accurate Business Services, a VA practice, is an author, writer, speaker, and VA Business Coach, specializing in providing professional business coaching to established and start-up virtual assistants (VA's). For her FREE article, "What's Holding Back my Business Success?" or "Finding or Expanding Your Niche", Visit: https://VAbizcoach.com; or contact her at: [email protected].
Ready to find out how to take your business to the next level? Schedule a 30-minute complimentary session to discuss your business, and how coaching can help you GROW, here!