About Jeannine
Business Coach
Jeannine Grich, president of Clontz Business Services, LLC , started her Virtual Assistance (VA) practice in August of 1998.  As her business evolved she specialized in marketing and social media support to small business owners, entrepreneurs and solopreneurs, nationwide.  By 2001, Clontz realized she was at capacity and in order to grow beyond her individual capabilities, she would need to put a team of sub-contractors in place to expand her business further. Over the years, through Clontz' extensive volunteer efforts within the VA industry, she has been able to build an experienced team of subs that share her business style, personality, and most importantly business ethics.   Each team member provided the highest level of expertise and knowledge to improve their client's productivity and workflow and increase their business success. Grich is an author, international speaker and virtual assistant coach, giving her a unique perspective in supporting the needs of her clientele in the areas of marketing and social media.  She is at the cutting edge of the latest technologies and utilizes them to propel her own business, as well as, those of her clients, bringing a vast array of solutions to fit every need.
Her Coaching Programs initially included a group coaching format, online training using her wildly successful book and workbook, Entrepreneurial Freedom: How to Start and Grow A Profitable Virtual Assistance Practice, and One-on-One Personal Coaching.
After several years battling a few health challenges, Grich now provides specialized One-on-One Business Coaching to established and budding Virtual Assistants, Online Business Managers, and a host of specialized "virtual" businesses.
An avid volunteer and mentor, Grich has received numerous awards, most recently, the 2013 SBA.gov St. Louis District Women Owned Small Business of the Year, 2012 International Virtual Assistants Association Volunteer of the Year, 2009 Small Business Administration's (SBA.gov) Home-Based Business Champion for the St. Louis Region, the 2009 National Association of Women Business Owners (NAWBO) St. Louis Member of the Year, and the 2009 Thomas Leonard International Virtual Assistant of Distinction. She has also served as an avid volunteer of the premier Industry Association, the International Virtual Assistants Association (www.IVAA.org) since 1998, and as the Association's Board President in 2005-2006 and 2010-2011.
 Her certifications and designations include: IVAA CVA (Certified Virtual Assistant), EthicsChecked™, CRESS (Certified Real Estate Support Specialist) , PREVA (Professional Real Estate VA), CRVA (Certified Realtor.com VA), and MVA (Master VA). Jeannine is a very committed volunteer and supports community activities which include:
Arnold Chamber of Commerce (3-years on the Board, Vice-President 2001, and President 2002);
Arnold Kiwanis (Past President; club newsletter 2-years); Mentor-Workforce Preparation @ Jefferson Community College (5 years);
Jefferson College Curriculum Advisory Council 2004, 2005, 2007, 2008, and 2010;
IVAA (International Virtual Assistants Assn.) member 14-years, served on the committee to upgrade the CVA (Certified Virtual Assistant) exam, Bylaws committee 2001 & 2003, and Bylaws Committee Chair 2004, and 2009, VP 2004-2005, and 2009-2010; Board President 2005-2006 and 2010-2011; volunteer in Education; and Benefits Departments; and several Live and Online Summit Committees;
ESPW (Encouraging, Supporting, Promoting Women)volunteer, VP/President-elect St. Louis Chapter (2005), and President 2006;
Kirkwood DesPeres Area Chamber of Commerce Chairperson EXPO Committee 2007-2009; Chairperson Communications Committee 2008-09; Board of Directors 2008-2010;
NAWBO (National Association of Women Business Owners) Board member (5-years), Chairperson PR Committee, Co-Chair Communications Committee; 2008-09 Programs; 2009-10 Treasurer, President-Elect 2011; and Board President 2012-13; and
Women's Council of Realtors (WCR) – Board member & Newsletter Chair 2005 & 2006; Budget Committee 2007-2009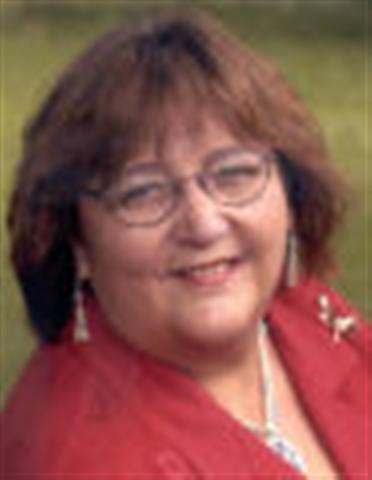 Books & Publications
Entrepreneurial Freedom: How to Start & Grow A Profitable Virtual Assistance Practice is available in paperback and with the accompanying Workbook. One or both will help you get your business profitable. Additional books coming soon!
About the Book
Entrepreneurial Freedom – Second Edition – The definitive "how to" for anyone looking to start or grow a small or home-based business; from deciding whether or not you have what it takes, to building a successful and ethical business.  In this book you'll learn how to:
Use business plans; contracts; and record keeping
Develop your Brand
Network
Handle difficult clients
Collect from non-paying clients
Develop a 'professional' YOU
Create a marketing plan
Use social media to expand and grow
Grow your business with employees or independent contractors
Shorten your learning curve by reading the real-life experiences of 21 established, professional entrepreneurs
And much, much more!
You'll also see contract and form samples, a resource directory for each chapter and valuable information from other successful business owners that will encourage you to take the next step in your entrepreneurial adventure.
Here's what others are saying about Entrepreneurial Freedom!
"Entrepreneurial Freedom is a great 'VA 101′ course and reference for anyone serious about succeeding in the Virtual Assistance industry."
Michael J. Russer, President RUSSER Communications
The "Father of Virtual Outsourcing" for the real estate industry
My search for THE industry handbook is over. Entrepreneurial Freedom is an articulate, comprehensive and invaluable resource for all virtual service providers realistically defining every facet of establishing, growing and maintaining a remote business support service. It soared to the top of the required reading list for our students.
Gretchen Berg, owner, Berg Business Solutions, Inc. and founder, Virtual Business Training
As a veteran of the Virtual Assistance (VA) industry, I can absolutely say that this is THE book for VAs. I've read most of them and while they touch on many important things, the authors have managed to really capture all of the things you need to know – it doesn't matter if you are brand-spanking new or looking for a "boost" to get you moving again. If you only read one business book this year, THIS should be the book you read — and have a highlighter handy!
Candy Beauchamp, OffAssist