It's one of the most important business documents for EVERY business owner, and yet, most people never put one together. Really, I've heard and spoken just about all the excuses you can think of…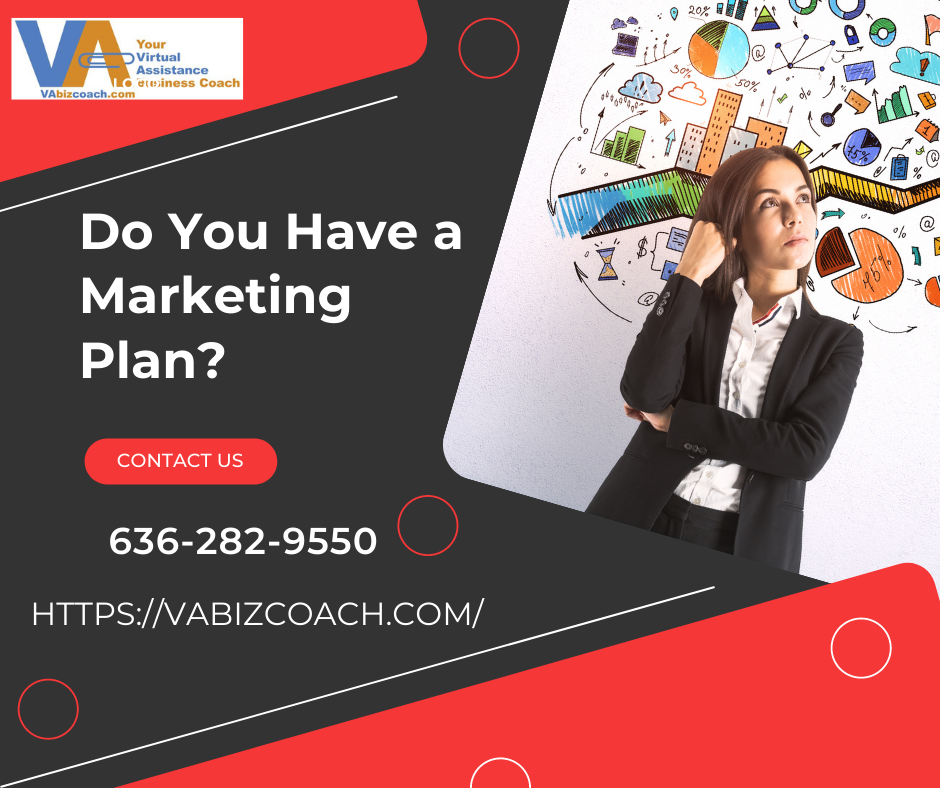 · I don't have the time
· I'm trying a few things to see how they work and then I'll create a plan
· I'm not sure where to start
· I don't know what I need to include
· I really just want to work in my business!
So what is your excuse?  I've taken this opportunity to put together a marketing plan system that I've been successfully using for the past twenty years—and let me tell you, my business has exploded over the past three years—in no small part, because of my marketing plan, and the fact that it's a living, breathing plan that I update at least once a year.
NOW you can benefit from my research and testing with a fabulous new Marketing plan system designed to help you build a program you can manage and budget for….
ONLY $12.95 OR KINDLE ONLY $7.95
INTRODUCING
The Grow Your Virtual Assistance Practice Marketing Plan System
(It really works well in any small business!)
Get out of your own way and create the Marketing Plan you KNOW you need to keep your business growing, while increasing productivity and profitability for years to come.
This step-by-step system is like nothing else on the market today. It gives you everything you need to create and implement a marketing plan system, including an in-depth marketing budget to stay on track and set goals to take your business where you never dreamed possible.
This system includes easy-to-follow step-by-step book, a print workbook to memorialize and develop your plan, so you can continue to grow and evolve as your business becomes more successful.
DON'T WAIT – create a marketing system that will work for YOU and your business. https://amzn.to/34BojzC Workbook: https://amzn.to/3I0jIEZ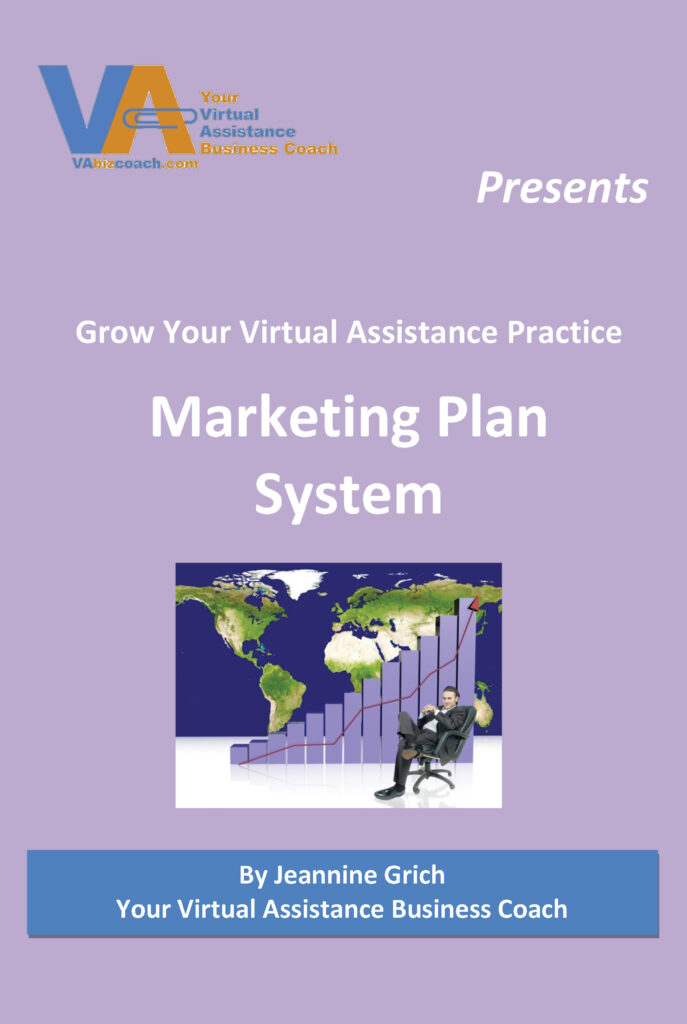 This plan helps you establish:
· Your mission/vision
· Ideal Client Profile
· Your target market
· Determine the problems your target market needs you to solve
· How to market to them and where
· A workable marketing budget
· Creation of your marketing materials and message templates so you won't be caught off guard or overwhelmed by implementation
· Clear business goals
And Two Bonus sections – Creating your Tagline and Infomercial – two important elements for marketing your business
I tried and failed with so many of my marketing plans over the years, until I got serious with myself about what it was going to take to create a workable and implementable plan that I could afford. Let me save you that time and frustration and share my more than 23-years of experience in running a profitable business.
We all know that how, when, and where we market our business is THE most important factor in creating a solid and profitable business. Don't wait any longer; don't struggle trying to market yourself inconsistently or using ineffective, piecemeal programs or ideas that won't keep you on track or allow you to create a plan that fits your specific needs. Get your business growing again by creating the Marketing Plan System that keeps you accountable to your own success.
ORDER TODAY https://amzn.to/34BojzC Workbook: https://amzn.to/3I0jIEZ
Jeannine Grich, owner of Accurate Business Services, a VA practice, is an author, writer, speaker, and VA Business Coach, specializing in providing professional business coaching to established and start-up virtual assistants (VA's). For her FREE article, "What's Holding Back my Business Success?" or "Finding or Expanding Your Niche", Visit: https://VAbizcoach.com; or contact her at: [email protected].
Ready to find out how to take your business to the next level? Schedule a 30-minute complimentary session to discuss your business, and how coaching can help you GROW, here!