While using Email is an accepted form of Internet marketing, it's still important that you build trust and show contacts that you respect them in how you collect email addresses and what you do with them. When a prospect shares their email address it greatly affects your ability to build on that trust. Here are three tips to help you build solid relationships with current and potential subscribers.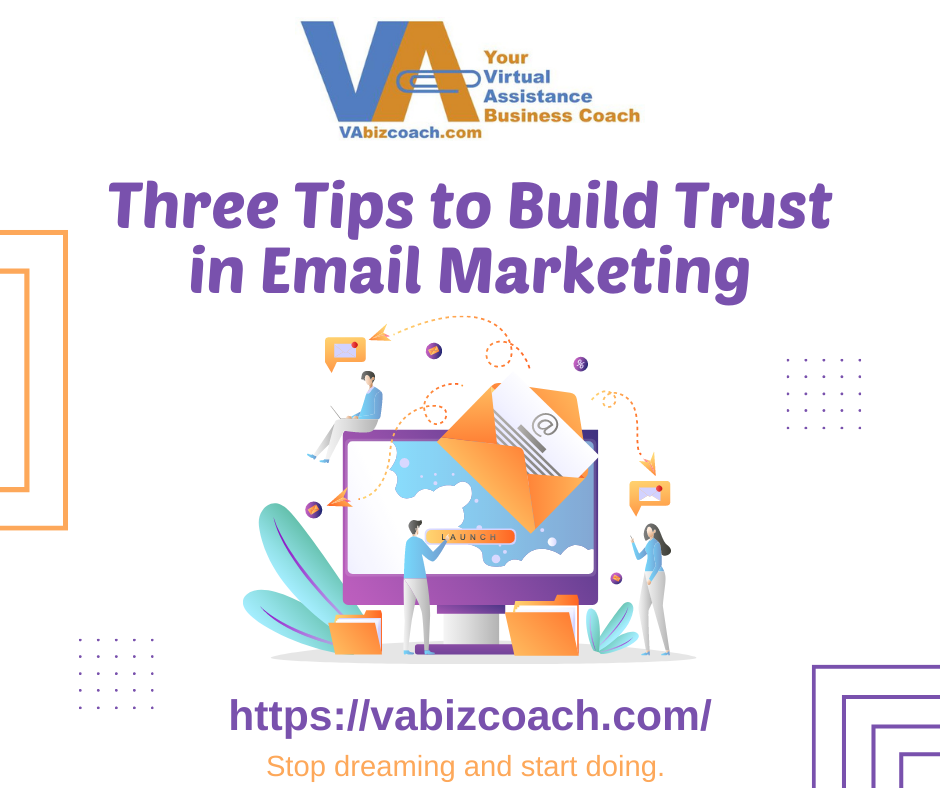 1. Set High Permission Standards
Never try to trick people into opting in for something. Get clear permission to send out everything you want to through your email marketing campaign. This means that you should never pre-check the opt-in box or trick subscribers with intentionally misleading text (i.e. "Do not select this option if you do not want to receive…"). It's also important to provide clear information on what they're signing up for and what they'll be receiving; even how often they should expect them. Taking the extra step of requesting they confirm their opt-in status in a separate confirmation email, is a great way to communicate your intention.
2. Be Transparent About Your Privacy Policies
Don't be like some email marketers and intentionally publish privacy policies in long legal speak, small print, or make it difficult to find, knowing that subscribers are unlikely to read them. Make it simple for them to discover and understand what exactly you intend to use their data for. Writing your privacy policies in simple language and making it easily accessible is a great way to show that you're trustworthy and have nothing to hide.
3. Respect Permission to the Highest Degree
To keep prospect expectations high, never rent your list out to third parties even if you believe it won't be tracked back to you. Don't even use your list to promote other parts of your business, or other things they did not explicitly sign up for. Give your subscribers exactly what you told them to expect and they will recognize you as trustworthy.
When utilizing email as a part of your marketing plan show subscribers exactly why they should trust you; and respect their privacy at all costs. Never trick them into opting in for anything they don't expect or fully understand and value the trust they show for you as they give you their email addresses.
How are you building trust with prospects and clients with your Email Marketing strategies? Please share your comments below.
Jeannine Grich, owner of Accurate Business Services, a VA practice, is an author, writer, speaker, and VA Business Coach, specializing in providing professional business coaching to established and start-up virtual assistants (VA's). For her FREE article, "What's Holding Back my Business Success?" or "Finding or Expanding Your Niche", Visit: https://VAbizcoach.com; or contact her at: [email protected].
Ready to find out how to take your business to the next level? Schedule a 30-minute complimentary session to discuss your business, and how coaching can help you GROW, here!